Search Tyres by Vehicle Registration
Are you looking for Tyre Repairs for your vehicle?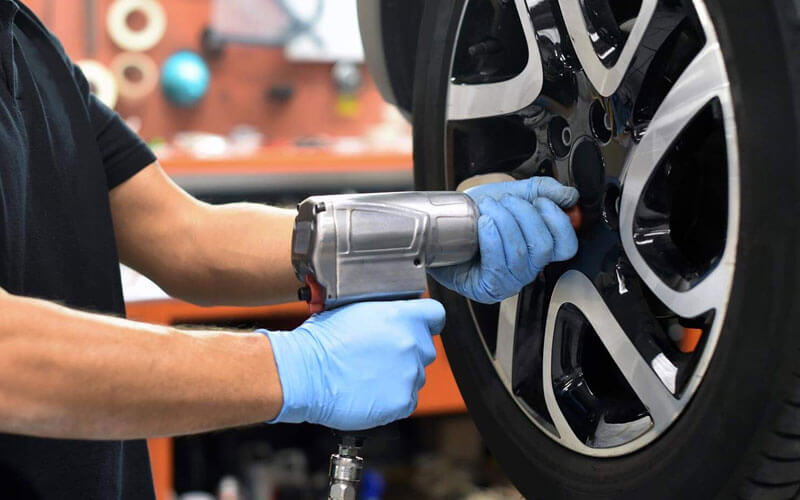 Tailor-made tyre repair at Mill Tyres in Boston 
This is how it's done 
If you have a tyre puncture, you do not necessarily have to buy a new tyre. For some damage, a cost-effective tyre repair can be carried out. Read here on our Mill Tyres information page, which options there are to fix a tyre damage inexpensively. 
Tyre repair by professionals 
Tyre repair is only possible in cases of minor damage. 
Tyre repair can be the cheap alternative to buying a new tyre. For example, a defective valve can be exchanged easily. It is also possible to repair stitches caused by nails or screws etc. Since around 90 percent of all tyre damages are of such a kind, a favourable repair is possible for most flat tyres. 
Tyre repair is only permissible if it is carried out properly.  
The tyre must be removed from the rim, in order to assess the extent of the damage. 
Run-up damage in the area of ​​the tread can be repaired up to a diameter of six millimetres (if the possibility of a tyre repair is not excluded from the tyre manufacturer in principle). If the tyre is irreparably damaged - for example, if the sidewall of the tyre is perforated, a new tyre must be fitted.  
Danger 
To be able to carry out a proper tyre repair, the tyre must not have been treated previously with a sealant (as it is, for example, contained in puncture repair sets). 
What is a "proper" tyre repair? 
Professional tyre repair includes the following steps: 
The tyre is being taken off the rim 
The damage channel is cleaned by drilling. 
The perforated channel is closed again using a self-vulcanizing filling tape. 
A repair patch is installed from the inside. 
After the tyre repair, the tyre is pulled back onto the rim. Balancing is also necessary since an imbalance can have arisen through the repair patch. 
Can I repair my tyre myself? 
There are so called "emergency kits" available, but we do not recommend them due to safety reasons. 
Since the tyre remains on the rim, the actual damage cannot be judged. It is also not possible to apply a patch from the inside. Thus, such a repair would not be appropriate according to the definition of the law. 
 Conclusion 
A professional tyre repair is an inexpensive alternative to purchasing a new tyre. Also, waste is avoided, and the environment is spared. If a tyre is properly repaired, it can be used just as well as before the puncture.