Are you looking for Puncture Repairs for your vehicle?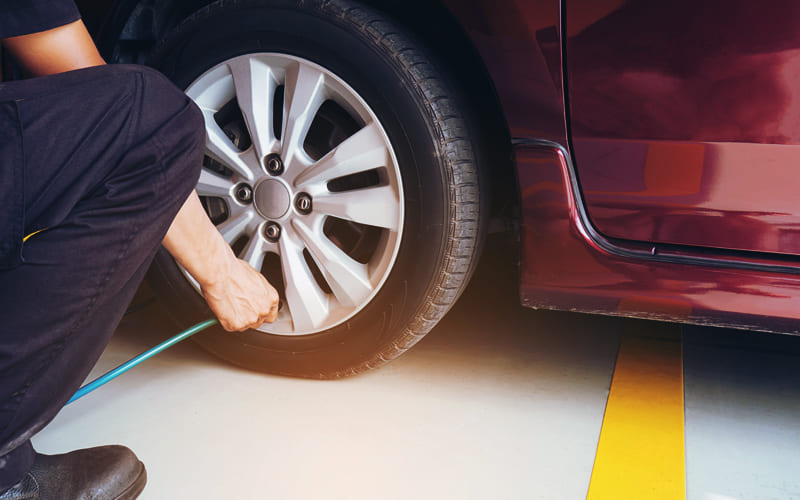 The modern pneumatic tyre is an excellent automotive invention that helps motorists to drive comfortably on rough terrains, and uneven surfaces. Moreover, they also help to support the weight of your vehicle and its passengers. However, they may go through certain damages that need to be repaired as soon as they are detected. Mill Tyres work to provide the bestPuncture Repair Boston, so your safety is never compromised.
What is puncture repair?
Puncture repair refers to repairing any possible damages in your tyre's tread and tube area. Generally, the service involves identifying the area of damage to determine whether the repair is possible or not. According to the road laws, if the tread depth of your tyre is less than 1.6mm, our experts will suggest a tyre replacement rather than puncture repair. Moreover, if the damage lies other than the circumference of the tyre, it cannot be repaired.
In case a puncture repair is not possible, feel free to choose from our collection of premium, mid-range, and budget tyres.
Benefits of Puncture Repair
Enhanced comfort
Maintaining a proper set of tyres that are free from damages, not only increases your safety, but even enhances the comfort by coordinating the wheels and tyres at proper angles.
Reduced Expenses
A healthy set of tyres can help you to achieve excellent performances and prevent you from spending extra on tyre replacement.
Increased Tyre Life
Taking care of minor tread damages can help to enhance the tread life, so you can keep on driving on the same tyres for a prolonged time.
Dangers of Driving On Punctured Tyres
Tyre Blowout
Driving on tyres with minor to major damages can increase the friction between tyres and wheels that may lead to a blowout.
Expensive Replacement
Ignoring apuncture repair Bostoncan lead the tyres to be damaged even further and become irreparable. This can lead to an expensive replacement.
Safety Threat
Driving on punctured tyres can cause your car to lose balance on wet roads, and be involved in accidents.
Symptoms of Punctured Tyres
A visual inspection to determine the damaged tyre area
Irregular braking performance and poor control over the vehicle
Difficult cornering and increased rolling resistance
Car pulling itself to one side
Reasons for a tyre puncture
Driving over potholes or sharp objects on the road
Driving on over-inflated or under-inflated tyres
Faulty valve stem can also weaken the tube's integrity
Visit Us
Experts atMill Tyreswill be more than happy to assist you with your puncture-related problems. Feel free to visit us from Monday to Friday, between 8:30 am to 6 pm, and 8:30 am to 1 pm on Saturdays.
For more information, email us atmilltyres.ed@hotmail.co.uk? call us on 01205 355849.