Search Tyres by Vehicle Registration
Are you looking for Performance Tyres for your vehicle?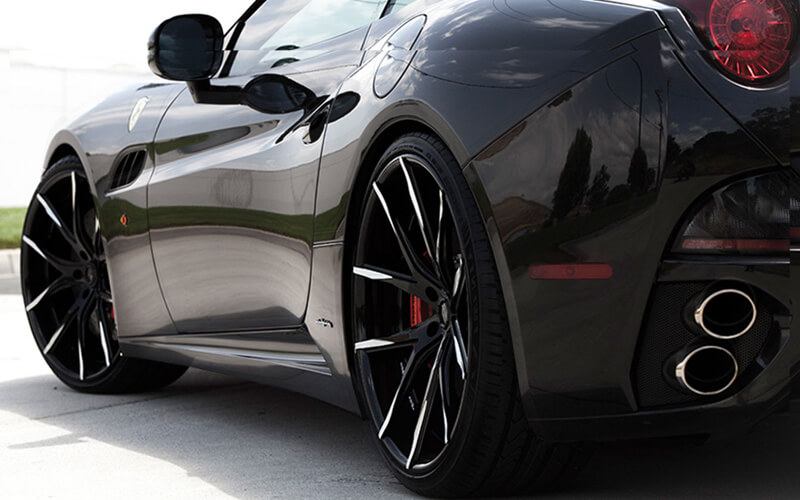 Ultra-high-performance tyres: High-tech developments for sporty car and SUV vehicles
Faster, bigger, wider - more and more. The importance of the ultra-high-performance segment - in short: UHP - has steadily increased in recent years. The market for tyres from 17 ", equipped with a speed index of W, Y or Z, experts of Continental estimate for the current year alone in the UK to well over five million pieces. And demand will continue to grow. Vehicles that are equipped as standard with engines for speeds above 150 mph are now part of the daily road scene.
This trend can also be observed in the still growing market segment of the SUVs. All-wheel drive vehicles such as the Range Rover HSE, the Audi Q7, the Mercedes GLK and the VW Touareg are able to achieve speeds well above 130 mph. The latter brings it to 150mph at the top.
Demanding task field for specialists
Modern wide tyres offer advantages in the areas of cornering stability, steering precision, lane and load change as well as agility. But in the face of increasingly sporty cars, conventional tyres are becoming less and less suited to the industry's high-end demands. Accordingly, the development of ultra-high-performance tyres in the past years has become more and more a highly demanding task field for specialists.  At the same time, fuel consumption and safety play an increasingly important role in vehicle manufacturers' specifications.
Up to 23 inches for SUVs
At Mill Tyres Boston, you will be able to find the widest range of performance tyres available in stock. The tyres cover the range of 15 to 23-inch wheel diameters and cross-sections between 85 and 25 percent. Order online or come to our shop in Boston. We will be happy to look after your vehicle.