Search Tyres by Vehicle Registration
Are you looking for Agricultural Tyres for your vehicle?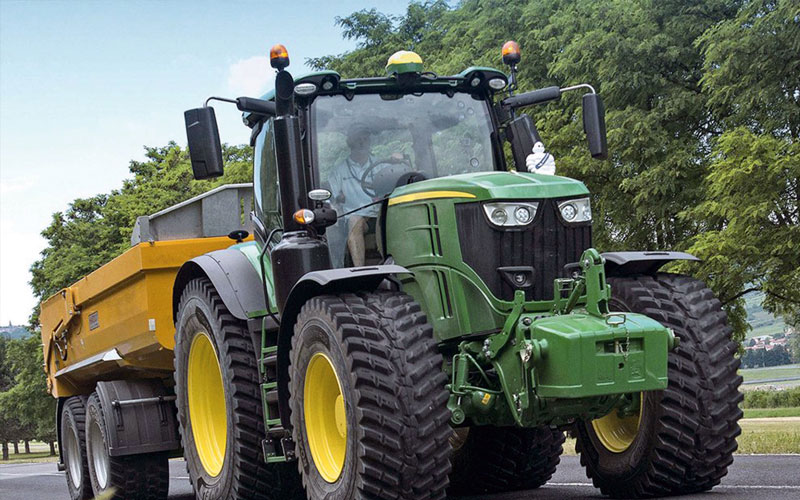 Welcome to Mill Tyres in Boston.
We are the vehicle and tyre specialist in the Boston, Lincolnshire Skegness, The Wash, Spalding and Sleaford area which offers you exceptional service with professional competence and reliability. More than 30 years of experience and the latest technology guarantee the very best quality of services. Whatever your vehicle-needs, we are here to help.
Particularly in the area of agricultural tyres/forestry tyres, we have specially trained employees you can speak to in order to get more detailed information and get answers to all your questions.
We live, so to speak, in the "neighbourhood" of our customers and are therefore familiar with the working conditions and the (special) requirements on site. We can adapt to our customer's specific needs and offer individual solutions.
In our core segment, we know each other through years of experience and further education.
We help our customers with tips and suggestions for the right tyres for their agricultural machines. We also do our best to reduce operating costs for our customers.
Our Mill Tyres team is always up-to-date and keeps pace with tyre innovations and the increasing demands of agriculture. We are committed to providing every farm owner with a uniform quality top level and service.
Farmers who purchase their tractor tyres etc. from us can, therefore, expect professional advice and first-class customer service around agricultural tyres.
Emergency tyre service
Optimal tyre mounting
Professional tyre repair
Reliable track gauge
Competent tyre inflation pressure optimisation
Environmentally friendly scrap tyre disposal
If for some reason you cannot find the tyres you are looking for in our online shop, please contact us.
We are confident; we can help. Trailer tyres and tubing for agricultural trailers from Vredestein, Trelleborg, Continental and many other well-known manufacturers.
Tractor tyres Tyres and tubing for tractors: AS front wheel tires, AS drive wheel and MPT tyres from Michelin, Trelleborg, Continental, Firestone and other well-known manufacturers.
Complete wheels for agricultural trailers At TECparts you will find a large selection of complete wheels for agricultural trailers in sizes 15.3 ", 15.5", 17 ", 18", 22.5 "26.5", 30.5 "
Tedder Tyres
We have over 40 different tyre types and hoses from Starco, Vredestein and other manufacturers available.