Search Tyres by Vehicle Registration
Are you looking for Run flat Tyres for your vehicle?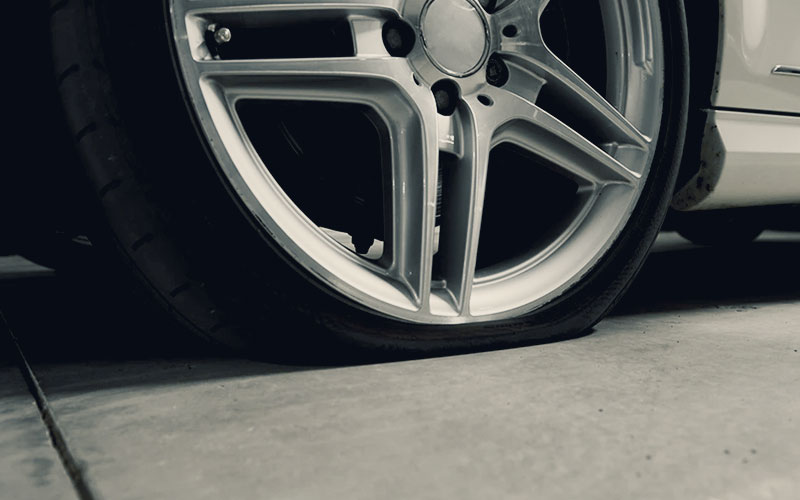 Welcome to Mill Tyres in Boston - your vehicle and tyre specialist.
Are you looking for run-flat tyres? Welcome to our website.
The best spare wheel is the one you do not need. Tyre blowouts have become so rare that a lot of spare parts, which car makers have put into the trunk, end up unused until the end of a car life with the user. It is no wonder that the car makers are looking for ways to get rid of the classic spare tyre. Because it takes extra space, and it's heavy. Extra weight, which you drive around uselessly, costing you extra fuel.
Run-flat tyres
The Run-flat tyre is further popular, with BMW playing the pioneering role and equipping a number of their car models with it as a standard feature. The development comes from Bridgestone, but also many other manufacturers now manufacture tyres according to this system with reinforced flanks. They ensure that the tyre retains nearly the same shape as when the air pressure is good.
In tests, the run-flats work convincingly. Only attentive drivers will register at all that they are travelling with an airless tyre. This is one of the reasons why the legislator prescribes an automatic tyre pressure control system for the equipment with emergency running tyres. Anyone who adheres to the 50 mph limit specified in the event of a breakdown can expect the tyre to hold well over 60 miles before the intense heat development finally destroys it.
So, you see, a run-flat tyre is definitely a good option.
Please have a look at our extensive assortment of run-flat tyres available at our Mill Tyres online shop. If you need help finding the right run-flat tyres for your car, get in touch, please.
Run-flat tyres in the Boston area - Mill Tyres!